Nissan NV200 Rental Singapore
Singapore van rentals are now a popular service in the country. These provide options to individuals and companies that want private transportation even without their own private cars. Van rentals give convenience to those who want an easy transfer from one location to another. If you own a business or you are planning to satisfy your cravings for leisure, you have different choices in terms of vans that you can rent. One excellent option is the Nissan NV200.
Why avail Nissan NV200 Rental services?
You might want to avail of Nissan NV200 rental services for a few reasons. First, it is a common type of van in Singapore, which means that you can get access to many sources if you want to use the Nissan NV200 for your transportation. You will not run out of options for this rental service since it is always available. Next, Nissan NV200 can be configured for cargo or passenger transportation or both. It depends on what you really need. If you demand a vehicle for mixed purposes, Nissan NV200 is surely the right one for you.
There will be times that you need a vehicle for long term use. The Nissan NV200 is open for long term contacts, which can benefit you the most because you can save more budget with it. We also offer short term commitments. So, if you need a ride for a short period of time only, this type of vehicle is also ideal for you. Whether yearly, monthly, or daily, you have the right to choose what's best for your need. Contact our team for more details about Nissan NV200 Rental in Singapore
Features of Nissan NV200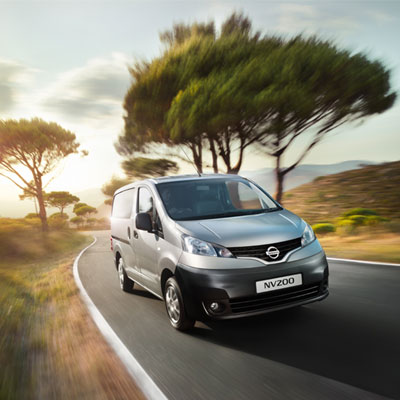 JAPANESE SMALL VAN IS BACK!
Although names as the Japanese small van, NV200 has a big capacity for those who are needing a passenger vehicle in the Singaporean market. Aside from bringing the quality signature of Singapore, it also carries Japan's uncompromised quality. For tradesmen, NV200 can be used as a goods van as well.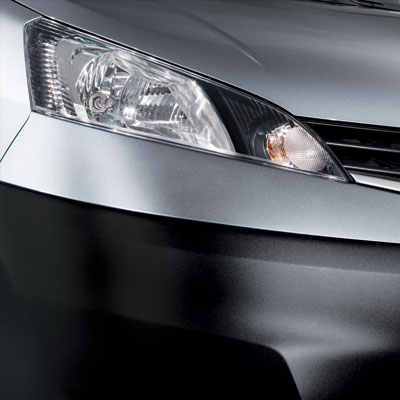 BRIGHT HEADLAMPS
The headlamps of Nissan NV200 are large and bright so to give more transparent lenses to drivers. These bright lamps improve light distribution so that you don't have to worry about driving at night. The NV200 also comes with low mounted, bumper integrated fog lamps.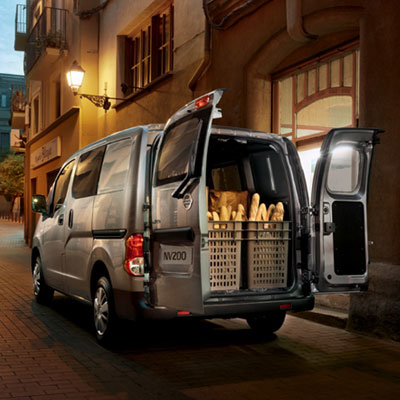 REAR FRENCH DOORS
NV200's french doors are designed for easy opening (180 degrees opening). It keeps the loading and unloading convenient for passengers.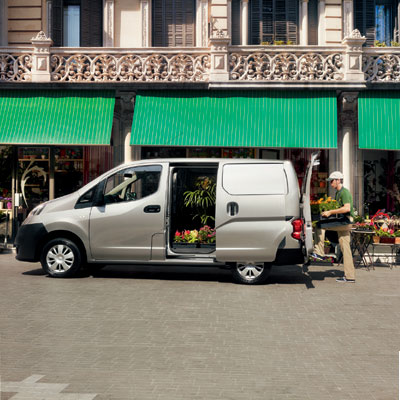 SLIDING DOORS
The vehicle has twin sliding doors for easy access. Whether you are loading or unloading, you will surely benefit from this feature.